Welcome to our newsletter.

Danish – vil du læse nyhedsbrevet på dansk? Åben PDF her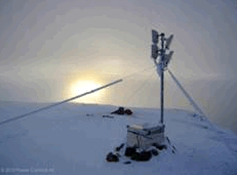 Do Fuel Cells work in cold environment?
The EFOY Pro fuel cells work down to -20 degrees, but what do we do when we here in North of Europe experience colder weather? The EFOY ProEnergyBox is one of several solutions that we can offer for installations in extreme harsh environment with temperatures down to -40 degrees. This special case is insulated, and has heat and fans installed for control of internal temperatures. Exhaust hose water is secured for freezing, and cable entry/exit can be made with several waterproof solutions. The ProEnergyBox is designed for an EFOY Pro fuel cell, and has space for several batteries and up to two M28 methanol cartridges. In case of longer autonomy and more energy cartridges are needed, we can offer a special frame in two versions. The low version has space for 4 x M28 which gives up to 124,4Kwh energy. The high version where up to 4 x MT60 can be installed, gives energy up to 264Kwh. The complete system can be lifted and transported by an approved crane bag.
Do you need energy, and power is difficult to get? Please give us a call. We design energy solution not only with fuel cell, but also hybrid solutions with for instance solar panels. Find our EFOY Fuel Cells and boxes here.
Contact Michael Nielsen phone +45 5656 5400 or email.
Mobile hybrid surveillance - Fuel Cell and Solar Panels
This compact solar cell trailer with built-in fuel cell is the ideal solution when self-powered is a necessity. The three solar panels deliver 3 * 200W on sunny summer days. During time when the sun is not always reliable, the fuel cell will automatically take over and supplement with the required power.
EFOY fuel cells run on methanol and have no CO2 emissions, as opposed to the old-fashioned diesel generator. When it comes to the sound level, the fuel cell is preferable as it is extremely quiet. The fuel cell is service-free and in connection with solar cells you can achieve a "stand alone" time of several months.
The trailer is very user-friendly, it can be set up by one person, and can therefore easily be moved from location to location. The trailer can easily be adapted with the equipment you need, such as camera, light, measuring equipment, speaker systems, antennas etc. Find the trailer in our wegshop here
Due to the size and weight of the trailer, it can be fitted to most common vehicles and does not require a trailer license.
Read more about the hybrid solution here
Serving customers with related products like batteries and battery chargers, not only give you the advantage for lower your number of suppliers. It also ensures the advantage of having a supplier with knowledge and expertise integrating matching products for perfect performance and life time. New standards and regulations can be a jungle, and especially if you supply all over the world. The AWILCO Team keeps updated on regulations, which means that we will ensure an optimal, competitive and complete solution.
Read more about AWILCO here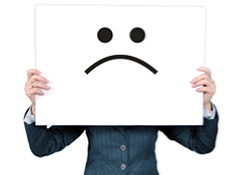 In 2018 many suffered from component shortages!
2018 was a year of high demand for electronic components, where the supply could not keep up. The consequence has therefore been increased delivery times, as well as delays on already confirmed productions.
To meet the problems and challenges that delays and long delivery times provide, we offer our framework order solutions. By placing a frame order on a given number, which will typically be up to 12 months of consumption, AWILCO ensures your delivery security. We deliver and invoice according to your needs without worrying about component deficiencies.
Read more about framework agreements here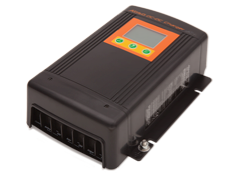 Do you have challenges with EURO6 vehicles?
Today many vehicles are equipped with an extra battery to power external devices such as warning lights, power tools, computer, printer, heating system, etc. To charge the external battery, a battery separator is used. Battery separators have worked fine for many years, until the car manufacturers started producing Euro 5 and 6 vehicles. Vehicle manufacturers are forced to minimize pollution, and with the latest Euro 6 vehicles, the installed vehicle generator is designed to regulate voltage and current when the vehicle's starter battery is fully charged. This means that the extra installed battery is not charged because the battery separator opens at a higher voltage level than the Euro 6 generator provides.
AWILCO is proud to present the latest state of the art DC / DC chargers called DMT1230 and DMT1250. The two models, 30A or 50A, are designed to handle vehicles with Euro 6 generators. The DMT models charge the battery as recommended by the battery manufacturers, providing extra long life, good economy to the user, and great environmental benefits.
The DMT model not only handles input from the vehicle generator. The DMT also has an input for solar charging, which is increasingly used as an extra environmentally friendly charge on vehicles. DMT automatically manages solar and generator inputs and will regulate its output based on the loads associated with the battery bank. DMT has an integrated control panel display, but can also be connected to external display (optional equipment)..
Find the new chargers in our webshop here DMT1230 or DMT1250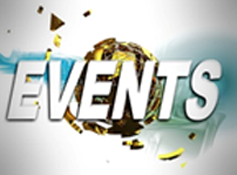 Meet AWILCO at Elektronik Göteborg and EOT Herning
Elektronik in Göteborg 27-28 March 2019
Please visit us at stand H:08. Link to free entrance here
Electronics of Tomorrow EOT in Herning 7-9 May 2019
Please visit uis at stand M9835. Link to free entrance here
For more information please contact Caspar Jørgensen +45 5656 5409 or cj@awilco.dk
Stay updated with our newsletter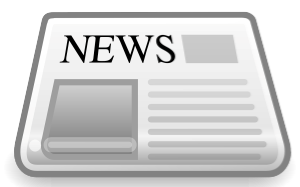 Please enter your email and we will send you the latest updates within our business.
Thank you for signing up – we expect to send a newsletter 4 times per year.
If you want to unsubscribe from the newsletter you can do it any time by clicking at the bottom of the newsletter.