Welcome to our newsletter

Danish – vil du læse nyhedsbrevet på dansk? Åbn PDF her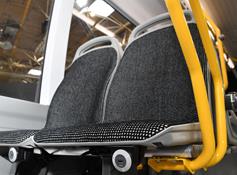 Robust IP65 USB chargers for car, bus and railway
ALFATRONIX PV65R USB Chargers 12/24V-5V offer all the benefits of the PVPro series, but with extra protection against moisture, dust and vibration, approved for IP65. PV65R USB chargers are perfect for installation in cars, buses, off-road vehicles and railways, to reliably charge mobile phones, tablets and other devices.
The versatile range of ALFATRONIX USB chargers is easy to mount in dashboard, passenger seat backrest or wall panel, and works naturally for both Android and Apple devices.The USB chargers are approved for both bus and train industry. Link til webshop
PV65 USB lader med dobbelt output
PV65 USB lader med single output
Contact Michael Nielsen phone +45 5656 5402 or send an email.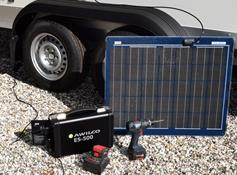 ES-500 Portable Power Station - Power where you need it ...
Screwdriver, angle grinder, measuring equipment, laptop, tablet, mobile phone, camera and much more equipment require power. But with an everyday life on the road or elsewhere without access to power, it can be difficult to get your equipment's battery to last a whole working day. ES 500 Portable Power Station is the solution that gives you 230V, 12V or 5V USB, wherever you are, and minimizes the amount of extra batteries you need with you.
ES 500 can be charged via 230V when available. But it can also charge at 12V plugs in the car, or a solar panel when the weather permits.
Thanks to the lithium battery, this small energy case weighs only 9.7 kg and has a lifetime that is up to 5 times longer of a regular lead battery.
The suitcase's diode light, as well as the Bluetooth app, means that you always know exactly how much of the battery's capacity you have available and how much power you use at any given time.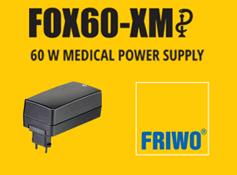 FRIWO develops 60W wall plug FOX power supply
As one of the only suppliers in the world FRIWO now, offers a worldwide approved 60W wall plug power supply, it uses the primary plug system from the other FOX models and thus be part of the world's most flexible platform of power supplies.FOX 60 comes with all the latest approvals and as always in FRIWO's high quality. If you want to know more please contact Claus or Caspar at +45 5656 5400
Link to specifications here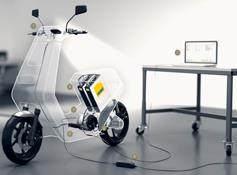 FRIWO acquires Emerge engineering
By the acquisition of German Emerge Engineering, FRIWO really moves into the E-Mobility age. FRIWO has supplied chargers and power supplies for more than 50 years, and more than 1 billion of them, takes a big step forward with the purchase of Emerge-Engineering's unique know-how in E-mobility.
FRIWO can now supply all components in a modern electric driveline!
Contact Caspar or Claus for further info. Read more here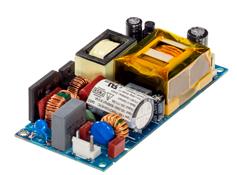 FRIWO HERC Medical open frame news
HERC Open Frame series offers a sublime match between output and footprint, and comes with the latest approvals and comes in several designs. Read or re-read our HERC newsletter. Find HERC Open Frame in our webshop here
Contact one of our product specialists. Claus Andersen +45 5656 5502 or Caspar Jørgensen +45 5656 5409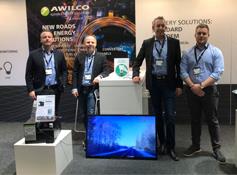 Electronics of tomorrow – EOT i Herning 7.-9. Maj 2019
Our sales team is looking forward to welcoming our stand M9835 at EOT, Electronics of tomorrow in Herning.
EFOY – off-grid power solutions with fuel cells
FRIWO – power supplies and chargers
AWILCO Battery solutions and energy systems
Please visit us at stand M9835. Link to free entrance here
For more information please contact Caspar Jørgensen +45 5656 5409 or cj@awilco.dk
AWILCO presents the FALCK Tesla X with future technology components for power supply
Modern and future electrical vehicles for professional use all face the same challenge: How to get sufficient energy to auxiliary equipment without compromising the vehicle driveline battery.
Danish FALCK took the initiative to develop a solution – using latest technology components from AWILCO – the solution is already installed and deployed in an operational vehicle in Region Syddanmark.
The SFC EFOY fuel cell keeps an auxiliary battery charged with green energy, fueled with methanol.
The AWILCO Lithium battery stores the energy from the fuel cell and provides either DC supply or pure sine wave supply for any 230V AC equipment needed in the vehicle.
For cold climate area, the ENTIFFIC AIR, fueled on either diesel or even green methanol, keeps the vehicle cabin warm, and even charge the connected battery during operation.
For warm climate areas, requiring more power for air-condition AWILCO also offer bigger onboard fuel cell solutions to accommodate requirements.
With these above AWILCO components combined, FALCK aims to build an autonomous system which enables users in future e-vehicles to keep auxiliary system powered and cabins heated/ cooled without compromising vehicle driving range.
FALCK has already presented their first vehicle using these components, inspiring the world and leading the way towards sustainable e-mobility.
Come and experience Falck's electric vehicle and have a talk with our product specialist Michael Nielsen who is at the entrance to the fair. See more here
Stay updated with our newsletter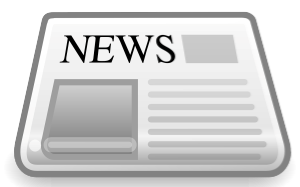 Please enter your email and we will send you the latest updates within our business.
Thank you for signing up – we expect to send a newsletter 4 times per year.
If you want to unsubscribe from the newsletter you can do it any time by clicking at the bottom of the newsletter.