Welcome to our latest newsletter.

Danish – vil du læse nyhedsbrevet på dansk? åbn PDF her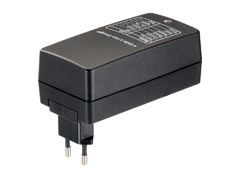 FRIWO launches new FOX charger platform
FRIWO is in the process of updating and and vigorously expand the current charger platform to the latest FOX platform. Due to new requirements, updated standards and FRIWO's innovation, time has now come to update FRIWO's charger program.The new chargers come with the latest approvals and are in compliance with the most stringent standards!
FOX chargers offer flexibility and have a wide range of configurable parameters to can be tailored precisely to requirements and ensure a precise and safe charge of your batteries. The new chargers are born with the technology to recharge batteries in sleep mode, can be programmed to pull cells / battery packs up from voltages down to 2V per cell!
Challenge us with your projects on chargers – contact our product specialists on chargers. Please call Caspar or Claus +45 5656 5400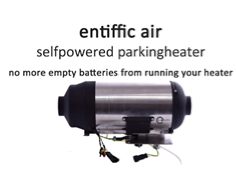 NEW entiffic AIR – self-powered vehicle heater
ENTIFFIC AIR is the world's first self-powered heater designed for use in vehicles, boats RV's, caravans, cabins and even in hand-carried boxes. The electrical power generated is sufficient to supply both the unit's own electrical systems, as well charge the connected battery.
* Secures comfortable temperature in vehicle
* Keeps personnel and tools warm
* Low noise, compact design, easy to install
In short: The unit will provide you heat for as long as there is fuel in the tank, without any concerns about an empty battery.​
Please contact Niels Willumsen phone +45 5656 5400 and learn more about the entifiic AIR heater or read more here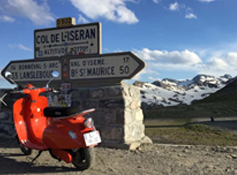 FRIWO e-mobility platform has been extremely well received by the market
The feedback from designer and manufacturers of electric vehicles of many different types and kinds, boats/vessels, ventilation and similar industrial application, is that the platform is both very well build and extremely intuitive to use. This helps engineers to realize the projects faster, and saves overcall cost and secures faster time to market. Call Niels Willumsen +45 5656 5401 for more information or read more here.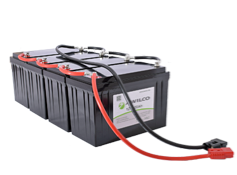 Do you need more battery capacity?
The AWILCO LiFePo4 batteries offers flexibility and scalability: With the possibility to connect in parallel or serial, our batteries enable you to build a battery bank tailored to you system requirements.
Contact Michael Nielsen phone +45 5656 5402
or find more about parallel or serial connection of battereis here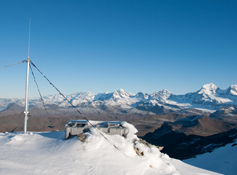 Fuel cells for extreme environments
We are often asked if fuel cells can work in cold environments, and this is maybe because most customers have had generators that are challenged by low temperatures. So we love being able to answer YES of course, even in extremely cold environments.
For many years, EFOY fuel cells have been used to supplement energy when generators, solar cells or wind turbines do not supply enough or no energy at all. You can use EFOY fuel cells as the only source of energy or as a back-up to your existing one. Many years of installations and experience from arctic seminars at EFOY manufacturer SFC discussing installations around the world such as Antarctic, Siberia, Greenland, Russia, Canada, the Himalayas and many other places where extreme environment is a challenge, make us experts in installations in extreme environments. The record right now is down to minus 54 degrees, so if you have a case below those temperatures, please contact us, because we are interested in breaking this record. Michael Nielsen is ready to answer questions or design a system for your application.
Contact Michael phone +45 5656 5402 or e-mail mn@awilco.dk
SECTECH Sweden and news from AWILCO
Meet us at SECTECH security fair in Stockholm the19 and 20 November 2019 booth 03-74. We showcase mobile, reliable and eco-friendly power solutions with EFOY fuel cells which are autonomous and run 24/7/365 in all kinds of weather.
Print your free ticket here
AWILCO news: We have strengthened our organization with two new colleagues
Lars Wølke who is responsible for technical support and complaints in the Power department. You can contact Lars at lw@awilco.dk or phone +45 5656 5403.
Marcus Nielsen, who, in connection with his education as a business economist, is sales trainee for 9 months at AWILCO. Marcus is participating in the sales work in the Power department, and Marcus is also preparing a business case on the AWILCO All-In-One Energy System ES-2000 for professional vehicles. Read more about ES-2000 here
Stay updated with our newsletter
Send an email to: news@awilco.dk
Thank you for signing up – we expect to send a newsletter 4 times per year.
If you want to unsubscribe from the newsletter you can do it any time by clicking at the bottom of the newsletter you have received in our mailbox.