The world's first small sized portable self-powered space heater Entiffic 2.4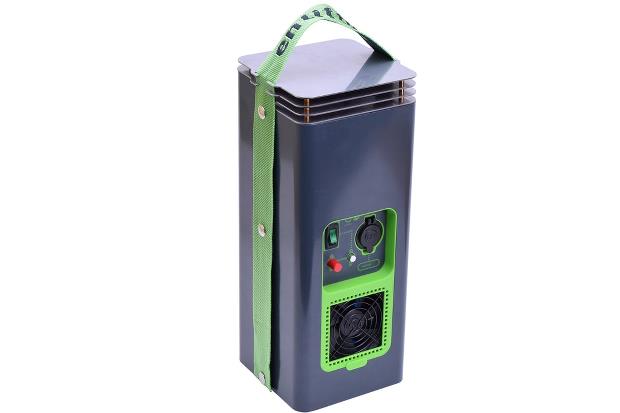 Entiffic 2.4 supplies warm airflow to improve work conditions or make your free time more comfortable.

Ideal for Campers - Outdoor enthusiasts - Craftsmen - Handy Men - Emergency situations - Emergency relief organization
Buy entiffic 2.4 in our webshop
Warm air and Power for your mobile devices – Anywhere!
Heat & Power anywhere – for any emergency or comfort
Portable (small form factor)
Easy to use
Light weight
ENTIFFIC 2.4 is 100% cordless: The built-in fan is 100% powered by the heat, produced by ENTIFFIC 2.4, and will run as long as you have gas in the canister. NO external power needed!
While providing a continuous stream of heated air, in addition the unit delivers sufficient DC power to supply a LED light, a small radio etc., or to charge your electrical device like a cellular phone or GPS device, simply by connecting it to the built-in cigarette lighter socket.
ENTIFFIC 2.4 is the ideal choice:
Camping/Leisure/Marine: To heat tents, caravan and mobile home awnings and compartments, yachts and boats, any private workshop or area that needs heating – keep it nearby for emergency heat during the cold season.
Craftsmen: To heat compartments and cabins in vans, trucks, non-road machinery, vessels or boats, cold work space – to heat frozen devices/engines etc.
Emergencies: Earth quakes, natural disasters, electrical black outs, cold periods, car accidents – keep it nearby for emergency heat and power for your phone while waiting for rescue.
Emergency relief organizations: To heat tents and camps for refugees and simultaneously provide electrical power for light, small radios and other communication devices.
Technical data for Entiffic 2.4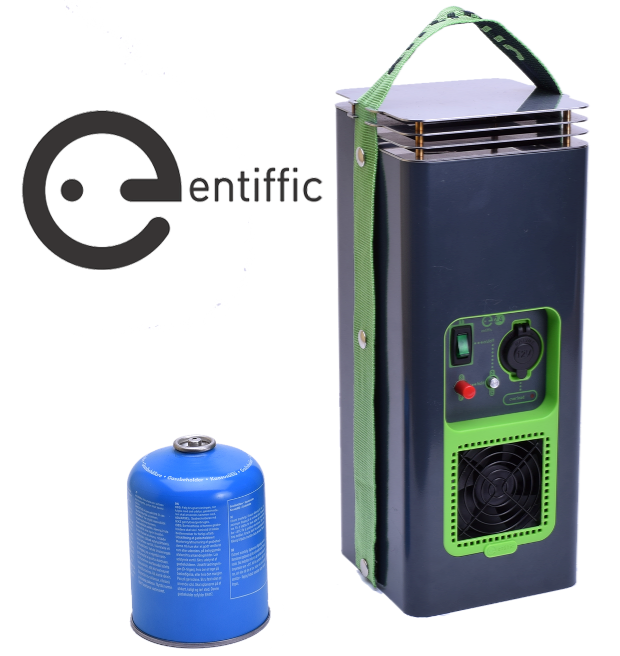 Max. heat output:
               Max electrical output:
               Weight:
               Dimensions:
               Fuel:
               Alternative Fuel:
               Power connector:
2,4kW heat, forced with fan
12V 8W
4.3 kg excl. fuel canister
155 x 155 x 380 mm
Gas canister with 7/16 thread
Pierceable Cartridge by means of adapter (adapter sold separately)
Cigarette lighter socket (12 VDC)
BUY ENTIFFIC 2.4 IN OUR WEBSHOP >
For details please contact our product specialist