To provide you with the best products in the market, we select our Premium Partners carefully

FRIWO produces power supplies, chargers and standard battery packs with UN38.3 approval for industrial and medical use and drivers and dimmer solutions for LED technology.
The benchmark for tomorrow is the goal for today: With FRIWO products your are prepared for the future.
AWILCO has been the Nordic FRIWO agent since 1971 and have serval time been selected as "Dealer of the year". Read more about FRIWO and the products here >
Find FRIWO products in our webshop here >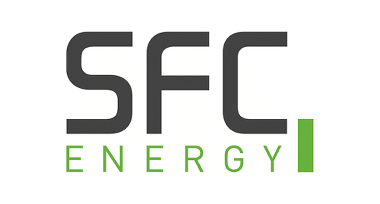 SFC Energy is a world leading group of companies for mobile energy solutions and power management in industry, defence and consumer markets.
Being a market leader in reliable mobile and stationary off-grid power with EFOY Pro Fuel Cells, SFC holds key focus on oil & gas industry, wind industry, traffic management, security & surveillance, environmental data acquisition and telecommunication.
AWILCO is Nordic SFC Partner since 2005. Read more about EFOY and the fuel cell products here >
Find the EFOY Pro here >, EFOY Comfort here>, EFOY Methanol here > and EFOY accessories here >
European manufacture of DC/DC voltage converters, power supplies, USB chargers for vehicle installation, battery chargers and unique solid state battery guards for the communications, automotive and marine industries.
Alfatronix makes every effort to maintain the very highest of quality standards backed by a return to base lifetime guarantee.
AWILCO is Nordic Alfatronix distributor since 1998. Read more about Alfatronix here >
Find the Alfatronix products in our webshop:
Converters > | USB converter > | Battery charger > | Power supply > | Powertectors >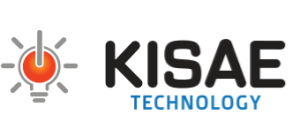 KISAE is a global company who design and market a complete range of advanced power electronics products like inverters, combiinverters, chargers, solar regulators etc. The name KISAE is actually an acronym for "Keep It Simple Alternative Energy". This is the principles in everything Kisae do. KISAE products are extreme reliable, easy installation and easy to use, and all products offer a very attractive and competitive price/performance ratio.
Awilco is Nordic Kisae distributor since 2016. More about Kisae here > or find the Kisae Pure Sine Inverters here >, Kisae Combi Inverters here >, Kisae AC-DC chargers here >

Brandner Handels / Brandner Leistungselektronik GmbH
Brandner is a well-know Germany manufacturer of vehicle converter for commercial vehicles, forklifts, etc. High-performance switching controller with and without electrical isolation.
AWILCO is a Scandinavian agent for Brandner since 2002. Find the Brandner converters here >

Genius is a well-known brand who produces DC/AC inverters in a perfect combination of reliable quality, installations friendly design, and value for money. Read more about Genius here >
Find the Genius Modified Sine Inverteres here >

Primepower is a swedish manufacturer of battery chargers, DC / DC converters and battery separators for vehicles, boats and industrial applications. The battery chargers can be customized to all existing applications. All products are characterized by a compact design. Several models have high IP class and a durable casting design.
Awilco is PrimePower distributor since 2005. Read more about Primepower here >
Find the Primepower products: chargers > – converters > – relays >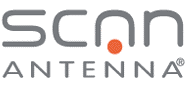 Scan Anenna supplies precision antennas to some of the world's most advanced, market leading companies. The antennas fit in satellite voice/data, mobile/wireless GSM, GPS, marine/land based radio and other specialty systems. Awilco is Nordic Scan Antenna Distributor since 1998
More about Scan Antenna here > or find the antenna overview here > and accessories for antennas here >

Topband is manufacturing lithium Ion phosphate cells, and using own development and production of BMS, which gives a very high advantage on the market. The battery packs support Bluetooth communication. Download the "AWILCO smart battery" app.
Awilco is Topband distributor since 2016. Find the Topband batteries here >

Wamtechnik is a global supplier of intelligent power sources which are of the highest quality, reliability and safety.
More than 20 years of activity, well equipped production plant specialising in design and assembling of battery packs basing on the latest technology and modern solutions. Wamtechnik' is a competent supplier of:
Design and assembling of battery sets
Batteries and battery packs of Ni-Cd, Ni-Mh, Li-ion, Li-Poly, Li-Mn2O4 and Li-FePO4
Batteries and primary lithium battery packs
Batteries and primary alkaline battery packs
Maintenance free lead-acid batteries in AGM and gel technologies
Read more about battery solutions here >