Alfatronix provides lifetime guarantee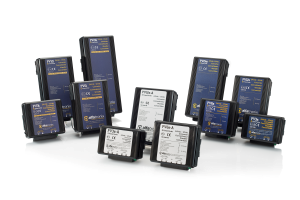 Alfatronix make every effort to maintain the very highest of quality standards backed by a return to base lifetime guarantee on all Alfatronix products.
This except for the USB chargers and wireless chargers*
At Alfatronix, they know this! A failed power supply or a failed converter is a failed system. That's why they use only modern rigorously tested designs, automated assembly techniques and an award winning quality manufacturing system backed up by expert engineering support. With flexible working practices and short lead times, delivered to you fast by reliable carriers.
Alfatronix has been successful for years with the strategy of lifetime warranty
The return of defective products is analyzed to fuel even stronger designs – consequently our products end up with a longer life time.
Powerverter series have on result of this, a MTBF (mean time before failures) on 162 years (HRD4). This procedure does also constitute a continuous quality control of subcontractors component supply.
Should you need to file a claim on an Alfatronix product, purchased from AWILCO, please fill out our RMA form here, and we will process your complaint as soon as possible.
* Like all Alfatronix products, the USB chargers are manufactured using rugged components to provide years of service in demanding commercial environments. Due to the limitations of public use, the guarantee on these products is limited to three years.
Links to Alfatronix products in our shop
For details please contact our product specialist