Portable Selfpowered Heater and Power Supply
Warm Air and Power for your mobile devices - Anywhere!
entiffic 2.4 is 100% cordless: The built-in fan is powered by the heat and will run as long as you have gas.
NO external power needed!
While providing a continuous stream of heated air, in addition the unit delivers sufficient DC power to supply a LED light, a small radio etc., or to charge your mobile device, simply by connecting to the built-in 12V cigarette lighter socket or the 5V USB socket.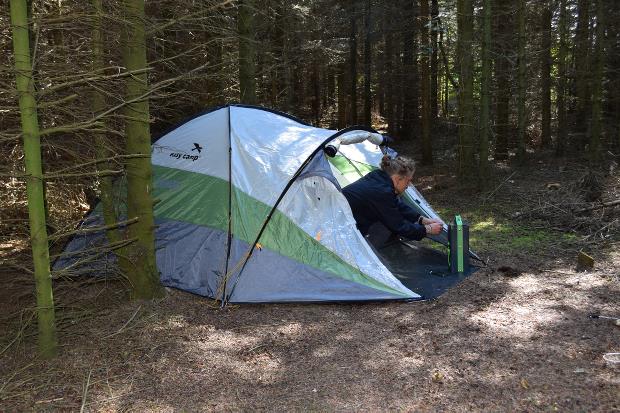 Craftsmen
Emergency and relief situations
Outdoor Professionals
Camping and leisure
Marine and Fishing
See more details here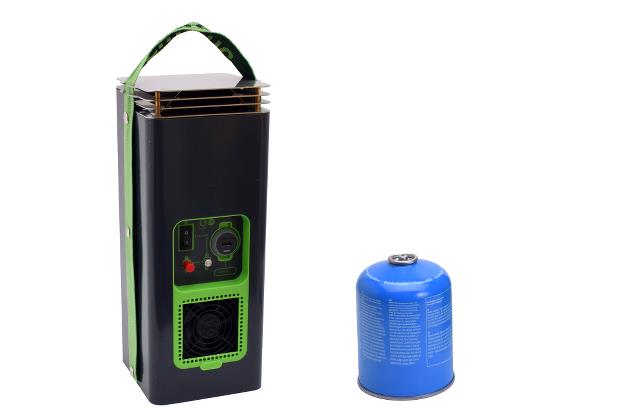 Butane/Propane gas canister 7/16 thread
12V cigarette lighter socket or
5V USB socket
2.4kW heat, forced with fan
Weight 4.3 kg excl. fuel canister
Dimensions W155xD155xH380 mm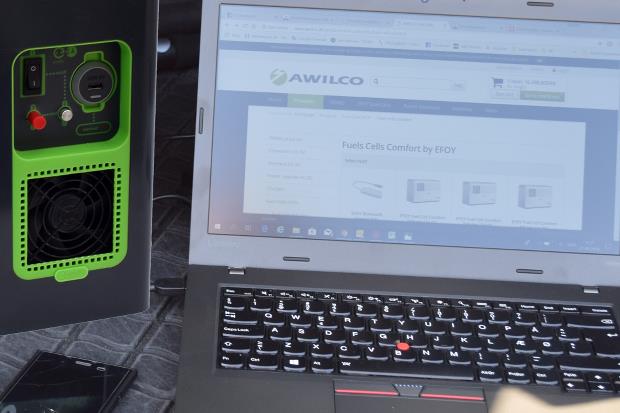 Heat and Power anywhere for emergency
or comfort
Portable and lightweight
Easy to use
Built-in low noise fan
12V socket or 5V USB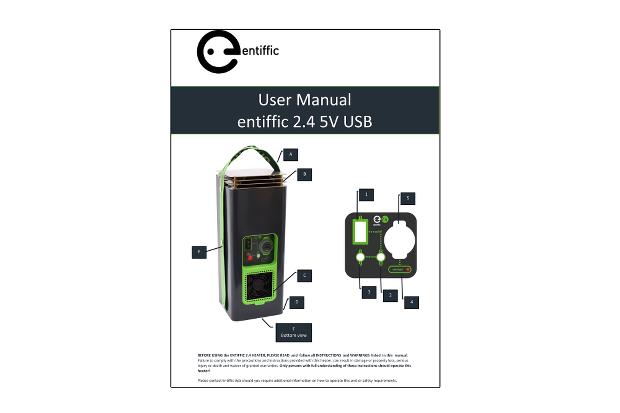 Onepager
Manual e24-12V
Manual e24-USB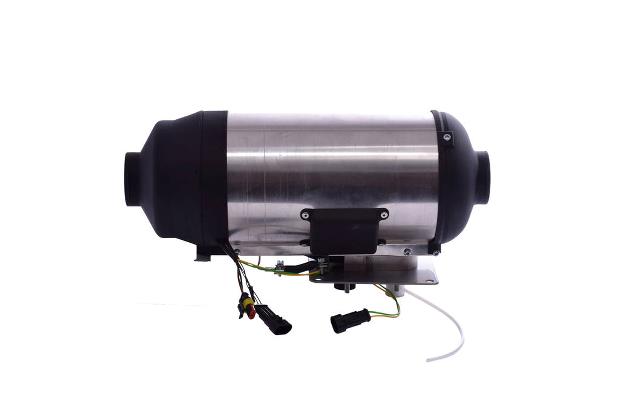 Selfpowered eAIRr vehicle heater
Heating for vans, trucks and boats
Low noise, compact design, easy to install
Temperature range -40°- 55°C
Fuel: Diesel or Petroleum
See more here
Find the entiffic selfpowered heating systems in our webshop
Safety is an important point:
entiffic 2.4 contains several protective functions: "Flame-out", Overheating and electrical overload protection are all build in to protect both user, device, and environment.
entiffic 2.4 gas is the ideal choise for:
Craftsmen: To heat compartments and cabins in vans, trucks, non-road machinery, vessels or boats, cold work space – to heat frozen devices/engines etc.
Camping/Leisure/Marine: To heat tents, caravan and mobile home awnings and compartments, yachts and boats, any private workshop or area that needs heating – keep it nearby for emergency heat during the cold season.
Emergencies: like earth quakes, natural disasters, electrical black outs, cold periods, car accidents – keep it nearby for emergency heat and power for your phone while waiting for rescue.
Emergency relief organizations: To heat tents and camps for refugees and simultaneously provide electrical power for light, small radios and other communication devices.
How it Works:
Using state of the arts energy harvesting technology and a particular innovative integration of the technology, the entiffic 2.4 provides the unique feature of being self-powered: The electrical power to run the built-in fan is 100% produced by the unit itself, no external power cords needed. This provides the user a yet unseen flexibility and portability when considering space heating. Utilizing the temperature difference between the heat from the burning gas and the ambient temperature the units generates a more than sufficient DC current to run the built-in fan that forces the warm air.