a better world - for you and for us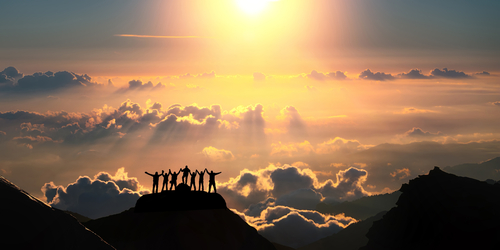 Our VISION is to be "the first supplier to call", when in need of green sustainable products and solutions within the area of power supplies, chargers, fuel cells and rechargeable batteries.
We are continuously:
Seeking innovative new products and suppliers
Striving to improve our customer service experience
By developing skills in our team, in order to provide the best possible service and support for our customers to achieve their goals in a world undergoing continuous development.
Our MISSION is to inspire our customers through reliable sustainable products and "all-inclusive service", which ultimately will help our customers to create innovation and value within their organization
Through continued focus on the product/service mix, our team is set to continuously challenge every element of our activity to develop and secure the optimum in each unique situation.
We think green - in products and behavior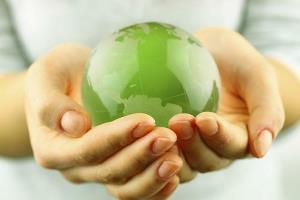 We aim to hand over the world in a better shape than we received it
We take responsibility with our environmental policy
In AWILCO we are aware that our day-to-day activities have an impact on the environment, and consequently it is important for us to ensure that we comply with applicable legislation in good dialogue with the municipality and authorities and keep focus on possible environmental improvements and initiatives.
We are in continuous dialogue with and meet proposals for environmental improvements from the employees, who in the day-to-day work have direct access to identify areas with possible improvements.
All employees have access to register proposals that are regularly treated as part of our culture of improvement for the entire company
We focus on environmental issues in connection with the selection and ongoing evaluation of our suppliers
We work actively to be able to advise and offer customers environmentally optimal solutions
We believe that sustainable solutions, CO2 neutral products and environmental attention are key elements to secure a better world for the future.
At AWILCO we have made it our core compentence to work with AC/DC-, DC/DC-, DC/AC power supplies and chargers, FUEL CELLS and rechargeable batteries, with particular focus on products which have a proven green advantage. Having focus on environmentally sound products, enables us to contribute to pave the way towards a greener and healthier world.
We have also made conscious choices on how to save energy in our daily behavior, such as:
Switch to LED lights and shut off light when not needed in our offices – shut down computers, printers etc which are not needed in sleep mode
Careful waste sorting
Use forwarders with BlueTec vehicles
Focus on suppliers and products with a green profile
AWILCO became the first supplier on the "The Danish Electricity" Saving Trust´s list of recommended external power supplies with products from FRIWO, and that was back in Year 2000.
We firmly believe that the more people who can agree on and focus efforts to create a better environment, the better the chances are that we hand over a better world for future generations.