HIGH PERFORMANCE CLIMATE-NEUTRAL ENERGY WITHOUT INTERRUPTION
HYDROGEN FUEL CELLS WITH A POWER RANGE FROM 2.5 TO 50 KW
HYDROGEN FUEL CELLS GENERATE EMISSION FREE POWER FROM HYDROGEN AS FUEL TOGETHER WITH OXYGEN FROM THE AIR.
EFOY Hydrogen Fuel Cells from AWILCO are based on PEM – polymer electrolyte membrane – technology where hydrogen is directly converted into power. The proces is very environmentally friendly since only water vapor is produced during the process.
Since there are no emissions, hydrogen fuel cells are very suitable for ecologically sensitive areas. The hydrogen fuel cells are also very quiet.
Hydrogen can be produced through electrolysis from renewable energies such as wind or solar so that the hydrogen is carbon dioxide-neutral. The water electrolysis and the fuel cell reaction are based on the same electrochemical principle where electrical energy is consumed (electrolysis) or released (fuel cell).
Hydrogen is typically stored in compressed gas cylinders from 200 to 300 bar. It has a very high energy density based on its weight, is safe for the environment, odourless and non-toxic to humans.
With the EFOY Hydrogen Fuel Cell 2.5 from SFC, AWILCO now has expanded our fuel cell product portfolio with energy solutions in the higher power range. Now, with just one control unit, nominal outputs from 2.5 up to 50 kW can be individually scaled for even larger projects.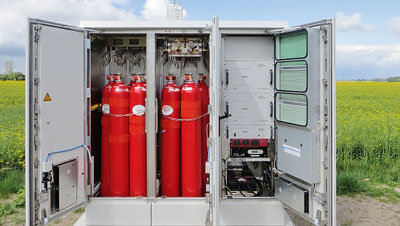 EMERGENCY POWER SUPPLY WITH EFOY HYDROGEN
HYDROGEN FUEL CELLS ARE IDEAL BACKUP POWER FOR CRITICAL INFRASTRUCTURES THAT DEPEND ON RELIABLE POWER SUPPLY.
A reliable emergency power system has high importance when using modern information and communication technologies, as is the case for authorities and organisations with security tasks like emergency services.
Here effective communication between scene and situation centre is necessary and a conventional battery backup solution would not be able  to ensure long operational reliability.
EFOY Hydrogen Fuel Cells are already in use for backup power in many locations around the world, and in case of power failure the fuel cell modules automatically switch on and take over the load no later than in 20 seconds.
And as an extra benefit compared to diesel generators, no CO₂ emissions are generated from hydrogen fuel cells.
FUEL CELLS OFFER NUMEROUS ADVANTAGES
REPLACING DIESEL GENERATORS WITH FUEL CELLS OFFERS NUMEROUS ADVANTAGES.
The fuel cell is an alternative energy supply and offers low-maintenance operation compared to conventional diesel generators.
Furthermore fuel cells emits only very small amounts of CO2 and water vapor. And at the same time supply energy over a longer period of time than conventional generators.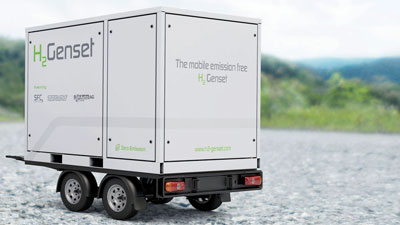 HYDROGEN FUEL CELL PRODUCTS
EFOY hydrogen fuel cells for the higher
power range …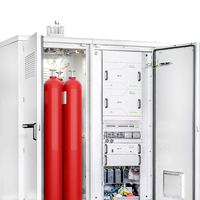 Control cabinet solutions for EFOY hydrogen fuel cells …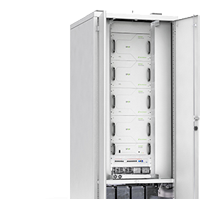 Mobile hydrogen-powered generator for e.g. construction sites and outdoor events …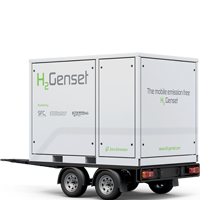 CONTACT US FOR MORE DETAILS