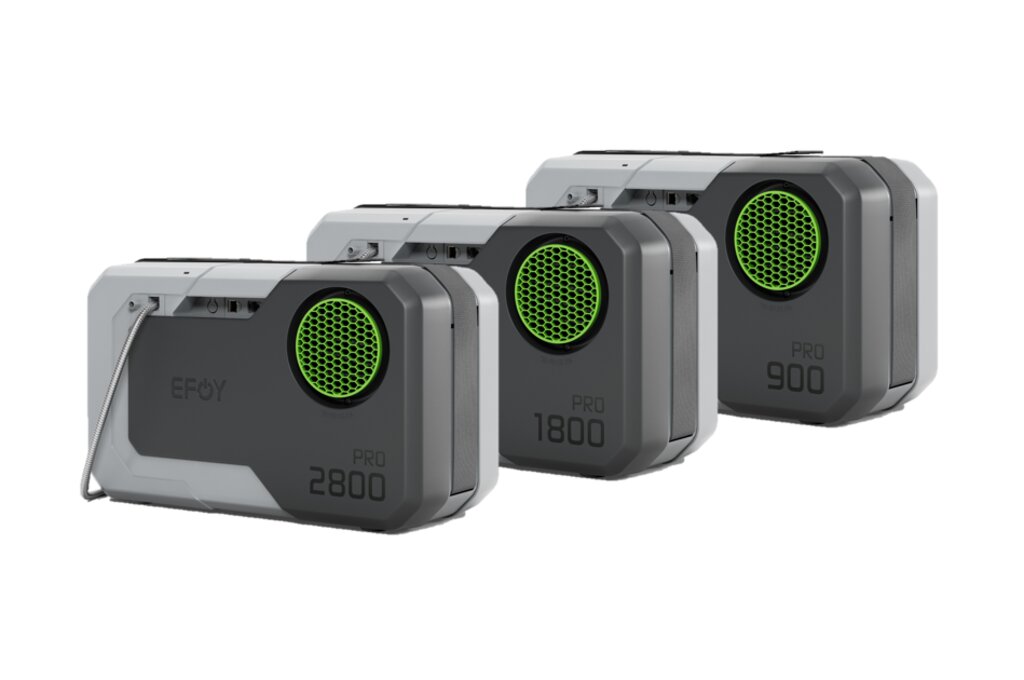 The EFOY Pro series is reliable mobile and stationary off-grid power wherever and whenever you need it!

The EFOY Pro fuel cells are designed to provide reliable power ranging up to 500 watts/unit for mobile, portable and off grid applications.

The fuel cells have made their mark all over the world from the coldest arctic deployments to hot regions in Asia and Africa.

No matter if your application is of a recreational nature, for electric vehicles or a sophisticated industrial application EFOY Pro will provide energy to your system under all conditions.
The benefits of EFOY Pro Fuel Cells
100 % Reliability and Operating Safety
Long Periods of Autonomy, Maintenance-free
Remote Monitoring
Lightweight and Compact
Quiet and environmentally friendly
We carry a wide selection of EFOY accessories for fuel cells
EFOY Fuel cartridge
EFOY fuel cartridges contain ultra-pure Mathanol fuel that has been specially conceived for EFOY fuel cells. The practical EFOY cartridges have been designed especially for safe, convenient operation.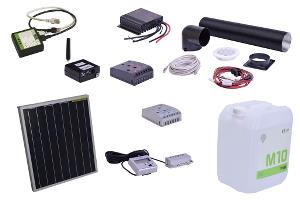 Accessories for the fuel cell, ventilation, Communication, Solar Panels and accessories, Battery fuses, Box-A-Fuel cell, Methanol
EFOY Pro 900, 1800 and 2800
EFOY Pro fuel cell generators are smart energy producers that can be used to continuously and fully automatically recharge batteries.
The EFOY Pro 900, 1800 and 2800, with their compact construction, deliver a lot of energy in the tiniest of spaces. The fuel cartridges can be exchanged quickly and easily, even by untrained personnel. The EFOY Pro 900 delivers a maximum output of 42W. It is ideal for applications with low energy requirements. The EFOY Pro 1800 delivers a maximum output of 82W and the EFOY Pro 2800 delivers a maximum output of 125W, which are better choices if your energy requirements are a little higher.
EFOY Pro 12000 Duo for higher power
The EFOY Pro 12000 Duo, our 500 W fuel cell, provides 100% reliable off-grid and backup power.
Its compact design makes it ideal for mounting in a 19 inch cabinet. Clustering multiple modules enables even higher output power. By increasing the output power to 500 W, applications with higher power requirements can be easily covered with the EFOY Pro 12000 Duo. Typical applications are backup power supply for wind and telecommunication systems, off-grid power supply for surveillance, traffic management and environmental sensors and on-board use in control vehicles. With the EFOY Pro 12000 Duo SFC Energy provides a reliable energy source for applications with higher energy
demands.
For details please contact our product specialist