QUALITY - RELIABILITY - SUSTAINABILITY
AWILCO set out to bring innovative, novel products to the nordic industry.
In 1971 – wall outlet powersupplies was the hot news
In 2020 – advanced fuel cells, unique parkingheaters based on TEG-technology and compact energysystem for professional users sets new standards, alongside new high efficient powersupplies and chargers.
Throughout the years, we have supplied high quality products to the market, striving to be recognized as a reliable parter offering sustainable solutions.
In 2021 we will celebrate our 50th anniversay – still supplying advanced electronics and batteries to the nordic and european indutry.
AC/DC-, DC/DC- and DC/AC-power is our corebusiness – it's in our DNA
Respect for the environment
We aim to hand over the world in a better shape than we received it
Environmental policies are installed.
We pay attention to the usage of paper and other materials
We consciously turn off lights and other electronic devices when they are not in use
When choosing mean of travel we seek the "green route"
We believe a better environment for all is possible, and it starts with us, applying a conscius behavior to protect our planet and natural resources.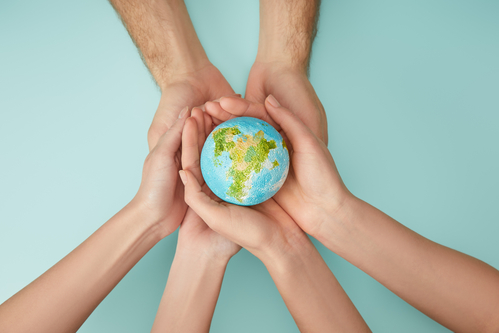 Respect for quality and documentation
Reliable and correct information is the best foundation for good decisions.
We expect a high level of quality and documentation from our suppliers – we invite you to expect the same from us.
We therefore respect the need for well documented products and procedures, as this is the way to install the sense of reliability.
We are not all alike, and by AWILCO we take conscious efforts to respect our differences in order to enhance the installed competences in one individual, to support the overall goal for our customers, as well as our internal team.
Digital and automation processes is enchancing our everyday – but at the end of the day it is still people who makes decisions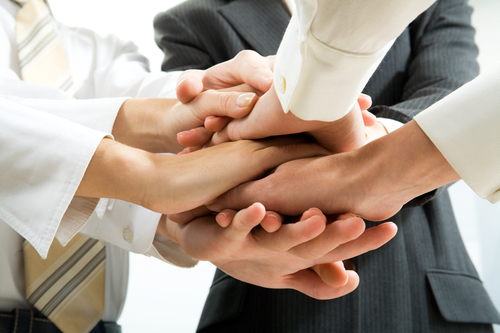 Respect for open, honest and timely communication
We are continuously training and working to improve our communication to perfection.
We want you to find our communication reliable and trustworthy – because we believe that when you have the best possible information at your disposal, you can make the best decisions for you and your organisation.

Power supplies and charging solutions Industrial and Medical
Excellence in FRIWO standard and customized power supplies, chargers, LED drivers and rechargeable and pre-approved Li-Ion battery solutions for industrial and medical use. We offer quality and documentation at the highest level. AWILCO is the Nordic partner for FRIWO since 1973 and appointed as "Agent of the Year" several times. We have >200 FRIWO item no. in stock and have own flexible production department that makes customized solutions in small and large quantities. Keywords are high quality, flexible and customized. More about FRIWO here or buy FRIWO products here.

Fuel Cells are the reliable and off grid power solutions of the future
We have more than 10 year experience with complete energy solutions for at variety of applications. The hand-on application experience at AWILCO combined with the EFOY products and accessories, enables us to create unique solutions resulting optimization and cost reduction for you. More about the EFOY brand here or buy EFOY products here.
System integrations - We understand and solve energy solutions
At AWILCO we make system integrations, using more of our products.
Products like SFC Fuel Cells, KISAE inverters, ALFATRONIX DC/DC converters are incorporated in simple as well high complex and demanding installations for applications locally as well as in the most remote parts of the globe.
System reliability is a result of product knowledge and experience, and the experience within our team and suppliers, ensures that the systems we can make and help you build will perform throughout the expected lifetime.
Let us help you to find the solution that brings power to you and your installation.Contact us here

Battery Solutions – by your specification!
Li-Ion, Li-Po, NiMH, NiCd – we have 35 years of experience with rechargeable batteries.
Our specialty is to develop Battery Solutions that are tailored to your application, to fulling users demands in the years to come.
We are experienced in any rechargeable technology and we welcome any challenges from one cell applications to highly complex systems with several cells, BMS, cell balancing, special requirements for ambient temperature, shock and vibration etc.
We make sure that you get the proper approvals in order to be able to handle and supply your applications all over the world.
We aim to make the development of your specific battery pack as easy for you as possible.
Contacts us to start your project now.

Adding value to your process
We take our role and responsibility as your supplier serious = only when you are successful, we can become successful. It about people realize goals and plans. We strive to be specialists within our area of competence, in order to help you to the best possible mix of product, price and service. Regardless of the need for additional approvals in new countries, a new label, a product change or a 100% specific solution – we are here to help you achieve your goals.

Personal customer service
We answer your call because we prioritize the contact between people. No answering maschines, no multiple choice dial-in. Person to person provides the best result.
Our customer service takes your call every day from 8 to 16 at tel.: +4556565400.
Should you prefer that we contact you, please send an email to mail@awilco.dk and we will revert to you as quickly as possible.

Frame orders - Your products in our stock - ready for dispatch
Let's agree on a frame order = We stock your customized products for up to 12 months – free of charge, providing you 100% flexibility and guaranteed timely supply to your production = less in-house stock value, and improved cash flow for your company. When you have a business account with us, you are even able to follow and manage your frame orders online.

We offer both 100% customized products as well as standard products, changed to fit your specific application. In close and open dialogue with you, we find the optimal solution for you. Our innovative product specialists are keen to realise a product or solution that help you achieve your goals.
Whether a power supply, a battery pack or "ready to go" energy solution with a fuel cell in an AWILCO Box-a-fuel cell, we really like to realize the ideal solution in a close cooperation with you.

If your setup requires special packaging, labelling or product identification our trained staff will realize just that. We understand that these are important details for some, and we are therefore keen to ensure that you receive products packed the way that makes life easier at your end.