SECURITY ON CONSTRUCTION SITES, CROWDS AND ASSETS IS IMPORTANT
SURVEILLANCE MADE EASY WITH OFF-GRID POWER FROM FUEL CELLS
SURVEILLANCE OF CONSTRUCTION
SITES, CROWDS AND ASSETS
CAN BE CRUCIAL FOR SAFETY.
Protection of unmanned sites and temporary installations is often made more troublesome by the lack of power and the fact that man-hours must be set aside for maintenance of generators and filling up with diesel.
Off-grid installation of fuel cells with long operating life solves the problem as they are almost 
maintenance free and have a long time between refueling.
Fuel cells are quiet and eco-friendly and are therefore also suitable in vulnerable natural areas or where many people are gathered around the equipment, such as on festival grounds.
FUEL CELLS ARE IDEAL FOR SECURITY APPLICATIONS
EFOY FUEL CELLS ARE THE IDEAL POWER GENERATORS FOR ALL KINDS OF STATIONARY AND MOBILE SECURITY APPLICATIONS.
The fuel cells generate electricity for weeks and months without service and therefore are perfect for off-grid power – also in remote places.
Methanol fuel cells from EFOY deliver an output of up to 125 W and hydrogen fuel cells deliver 2,5 kW and up to 50 kW.
Methanol fuel cells EFOY models are designed for temporary applications with low operating hours and are very suitable as back-up power supply for grid-connected or solar-powered hybrid installations.
The EFOY Pro series is ideal for continuous operation and can also be used in hybrid operation.
HYDROGEN FUEL CELLS
EFOY Hydrogen fuel cells are an alternative energy supply where more energy is needed.
The hydrogen fuel cells offer low-maintenance operation compared to conventional diesel generators and also emits no NOx or dust particles.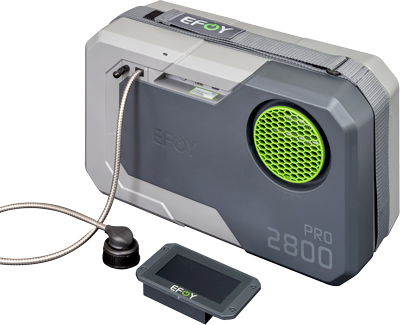 SECURITY TOWER WITH BUILT-IN OFF-GRID POWER FROM FUEL CELLS
THE SECURITY TOWER WITH BUILT-IN OFF-GRID POWER SUPPLY PROTECTS PEOPLE, SITES AND VALUABLES.
AWILCO presents the TelescopicMast mobile security tower apt with fuel cell power supply.
The security tower is a heavy duty, fully galvanized vandal resistant steel box designed for quick setup at site locations where security monitoring or lighting is essential.
In the box is a 6 metres tall telescopic mast with dual bracket for surveillance cameras and lights powered by the built-in fuel cell.
In the box AWILCO has built in a fuel cell solution generating power for the all the equipment in the tower as well as in the box.

Both the fuel cell and othe electronic equipment is securely locked inside the box.

The entire unit has forklift slots and mounting points, making transportation and on-site deployment easy. It can also easily be moved onto a special designed trailer and moved to a new location.
EFOY PRO METHANOL FUEL CELL PRODUCTS
125W methanol fuel cell suitable to
recharge batteries …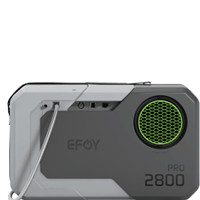 82W methanol fuel cell suitable to
recharge batteries …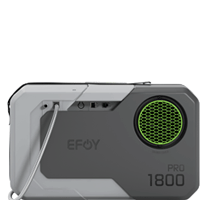 42W methanol fuel cell suitable to
recharge batteries …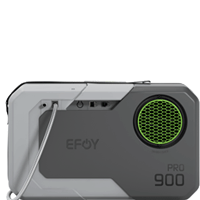 HYDROGEN FUEL CELL PRODUCTS
Heavy duty, fully galvanized and vandal resistant steel box …
Please contact sales for more information!
CONTACT US FOR MORE DETAILS