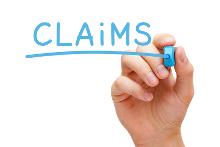 RMA - Return Merchandise Authorization
In the event you experience a malfunctioning product, we standby to remedy the situation.
If your company have an own RMA, SCA or similar form, you are welcome to use said form
You are also welcome to use our standard form, which you find below:
Please find our RMA form here
Click the Return ICON to the right – a download of AWILCO RMA document – Word-format will start.

Fill in product details and save
Send the RMA form to claim@awilco.dk
AWILCO will fill out the RMA number, once we recieve the form

We provide you with return information and RMA number for later reference
We will revert to you within 2 workingdays to confirm the reciept of the form
After additionally 2 workingdays, we shall present our proposal for the following steps.
Please always refer to the stated RMA number when you contact us.
questions?
Feel free to contact uS:
Phone: +45 56 56 54 00
e-mail: claim@awilco.dk