AWILCO SMART cable system - the fast and flexible cablesystem for professional 230V AC vehicle installations
Cost effective installation of 230V in vehicles, boats or small spaces
Save time and money with a fast and legal installation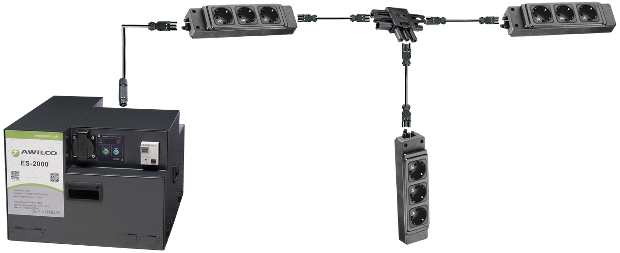 AWILCO SMART cable system for ES-2000
Easy connections for maximum usage. Robustly designed for daily use by the professional user.
Read more about ES-2000 – 2kW pure sine output, 100Ah Lithum power here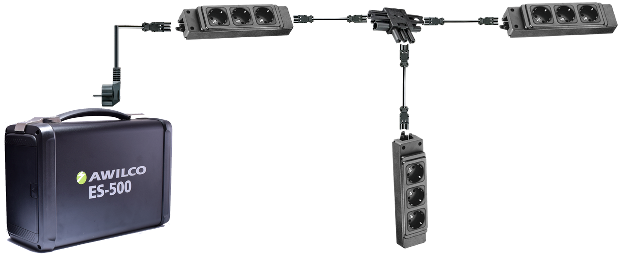 AWILCO SMART cablesystem for ES-500
Extend the use of your ES-500 – Carry ES-500 with you when you are on the move, and connect to a fixed installation i a vehicle, boat or similar when you are stationary.
The robust AWILCO SMART cable click system is designed to for installation of 230V AC outlet in your vehicle, boat or similar small space. The easy-to-install system makes the instalation fast and costeffective, and is build to last the everyday use for professionals.
And one very important additional feature is that the parts are preapproved for installation, meaning that any one can install and connect it to any of our AWILCO ES systems, without compromising safety and without the need of a licensed electrician.
This contributes to reduce the system and installation cost, making an AWILCO energysystem installation more competitive and attractive.
The system consists of a range of parts, which all fit together – simply choose the desired length of cables and number of mains outlets and start installing.
It is as easy as it can be!
Start your robust, easy, fast and legal installation with the AWILCO cableclicksystem – click here to be linked buy them now.
Click here for the compelte overview of components in the SMART cable system
Talking about shortage of power in your professional vehicle or in an off-grid working environment - AWILCO has both designed two compact energy systems to be installed in vehicles or as portable power stations for mobile use, and this even includes the option to increase battery capacity up to 600Ah.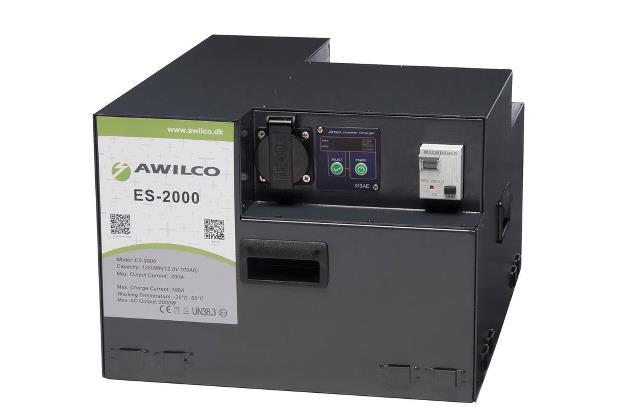 AWILCO Energy System 2000W
ES-2000 Reliable All-In-One Energy System for installation in professional vehicles – See more here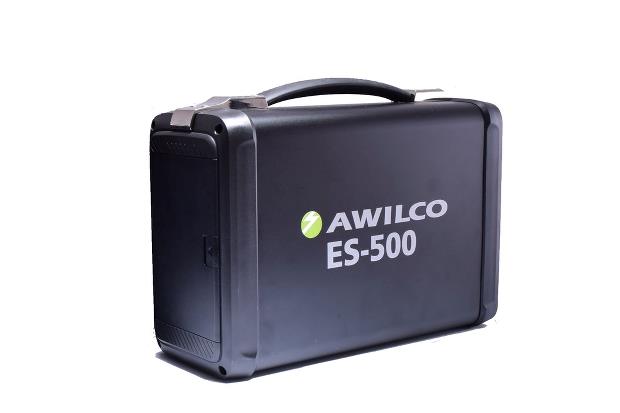 AWILCO Portable Power Station 500W
ES-500 Portable Power Station – Power where you need it … – See more here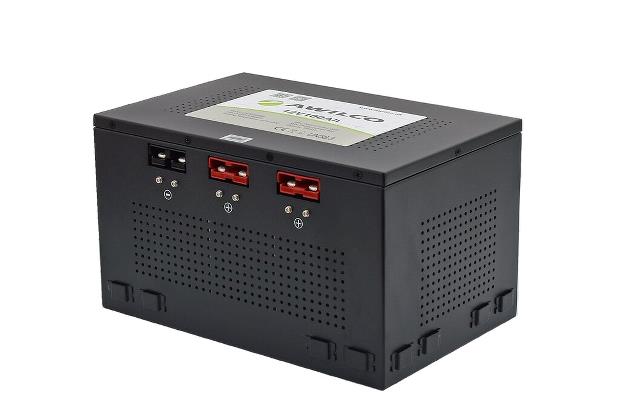 Battery with Bluetooth in metal case
Compact and robust Lithium battery 12V | 100Ah | LiFeP04 | UN 38.3 Approved. See more here
FOR DETAILS PLEASE CONTACT OUR PRODUCT SPECIALISTS