SFC Connect - Your online service and monitoring tool
The intelligent solution to control, update and monitor your EFOY fuel Cells – SFC connect the newly developed diagnostic tool.
You would like to receive detailed information about your used EFOY Pro or EFOY COMFORT fuel cells, quickly adjust the parameters of the fuel cell and transfer them to other systems, obtain a faster diagnosis of the status of the devices and update the firmware? Even "offline" on site at the system or in the service centre?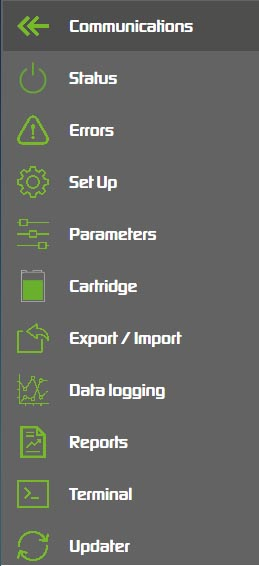 With the newly developed diagnostic tool "SFC Connect" this is now possible.
SFC Connect communicates with the fuel cell and provides a variety of performance data and functions that you can read and control directly from your PC.
Who should use SFC Connect?
With SFC Connect you can optimise the operation of the EFOY fuel cell and save time. The solution for distribution partners and service technicians.
It's that easy:
Download the "SFC Connect" software once for free and install it on a PC or laptop. Now you can request a free license via the software. Simply connect the EFOY fuel cell to the PC / laptop via an interface adapter and get started!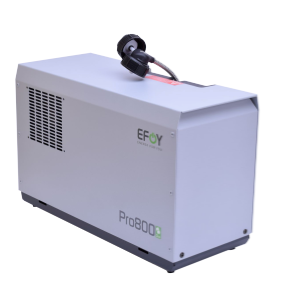 Which functions does SFC Connect include?
Easy parameterisation: SFC Connect makes it possible to adjust all parameters and to save them
Transferring parameters to other EFOY fuel cells
Secure installation of firmware updates
Documentation of test runs, commissioning and diagnostic reports
Quick data exchange with the SFC technical service team
Other functions such as status request, system settings, failure reports
And much more!
SFC Connect - What do you need for the usage?
System requirements:
Computer with COM or USB interface
Windows 7, 8 & 10
Internet connection (only during the installation process and for regular updating of the EFOY firmware)
Connection to EFOY Pro or EFOY COMFORT :
Interface adapter IA 1 (Part No .: 151075011) for direct connection to a COM interface.
USB adapter (Part No.: 151906018) if no COM interface is available.
Both items are available from our webshop.
Standard network cable CAT5
For details please contact our product specialists