At the fairs E-18 and R-18 in Odense AWILCO presented the latest news.
For those who did not have the chance to stop by, we have made a brief summary of our activities at the fair. Please contact us if you would like to talk about your projects.

Danish – vil du læse nyhedsbrevet på dansk? Åbn PDF her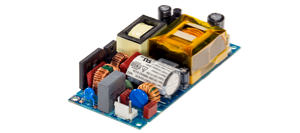 NEW - FRIWO HERC Medical Open Frame
The HERC Series offers a sublime match between output and footprint and comes with the latest approvals and comes in several designs – read or reload our HERC newsletter.
See the selection of Open Frame in our webshop here
Please contact Claus Andersen or Caspar Jørgensen on +45 5656 5400.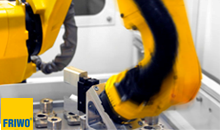 FRIWO chargers for the future robots
FRIWO has for many years delivered chargers to several robot manufacturers, including manufacturers of robot lawnmowers. Strict requirements for quality and reliable performance in all weather are ensured by FRIWO's many years of experience in developing and producing chargers for all types of batteries.
Please contact our product specialists Claus Andersen or Caspar Jørgensen phone +45 5656 5400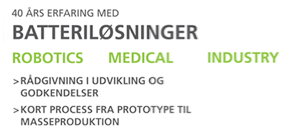 Strong collaborate on battery solutions
Hand in hand with FRIWO chargers are battery packs – adapted to the special requirements of self-propelled robots from Wamtechnik, the safe choice.
We deliver through Wamtechnik everything from single cell packages to huge complex battery solutions tailored to meet customer needs. Wamtechnik has for a long time supplied batteries to one of the largest manufacturers of self-propelled robots in the Nordic region. Together we have the experience.
Please contact Caspar Jørgensen for more information +45 56 56 54 00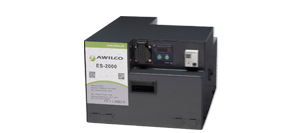 AWILCO Energy Systems All-In-One
With an increasing demand for reduced installation costs in a robust plug-and-play system, the demand on our Energy System ES-2000 almost exploded. Whether you want a high-performance fixed system installed in a vehicle or small hand-held systems for charging for example. drones, lap-tops or battery power tolls, we have the solution.
ES-2000 AWILCO Energy System 12V 1700W 100Ah
ES-500 AWILCO Portable Power Station 500W 50Ah
We are always updated with the latest knowledge about Fuel Cells
Since the E-18 fair, our sales, technology and support team has been visiting the SFC in Munich to get the latest product updates and insights into the future of fuel cells and accessories.
Would you like to know more about your benefits of using EFOY fuel cells? Read more here or feel free to contact our product specialists:
Michael Nielsen phone +45 5656 5402
Meet AWILCO at SKYDD in Stockholm and Sectech in Copenhagen
Looking for reliable off-grid power for your surveillance or backup?
We are specialists in reliable and independent power solutions with fuel cells, solar panels and batteries. No task is to difficult – ask us for references!
SKYDD in Stockholm 23-24 October 2018
Please visit us. Link to free entrance here
Sectech in Copenhagen 7-8 November 2018
Please visit uis. Link to free entrance here
Stay updated with our newsletter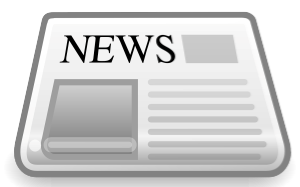 Please enter your email and we will send you the latest updates within our business.
Thank you for signing up – we expect to send a newsletter 4 times per year.
If you want to unsubscribe from the newsletter you can do it any time by clicking at the bottom of the newsletter.