Selfpowered Vehicle Heater
No more empty batteries from running your heater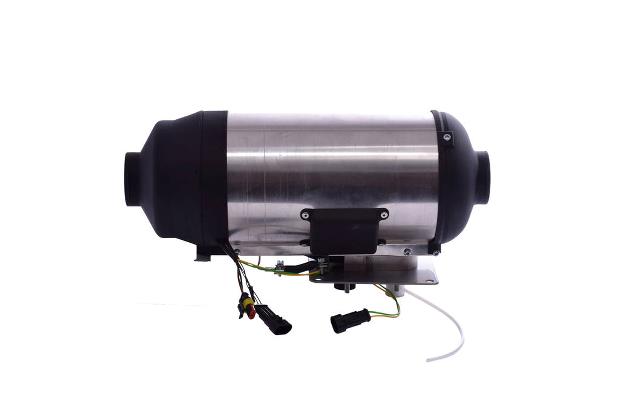 Heating for professionals - application areas
Vans and trucks
Boats and marine
Off-grid sites
Avoid challenges of heating the vehicle or cold space while ensuring the battery. No need of external power or generator.
Find ENTIFFIC AIR in webshop here >
Secures comfortable temperature in
vehicle
Keeps personnel and tools warm
Low noise, compact design, easy to install
Temperature range -40°- 55°C
Optional modem to control via App
Constructed to harvest electrical power to
your battery from generated heat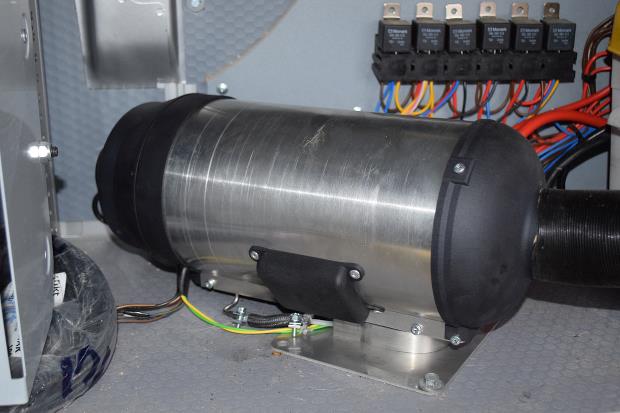 Max output: 2 kW forced air heat
Voltage: 12V DC or 24V DC
Batttery charge current approx. 1A
Dimensions: W153xL390xH182 mm
Weight: 4.6 kg
External thermostat
Consumption 0,2l/hr during operation
Fuel: -20° or higher Diesel
-20° or lower Petroleum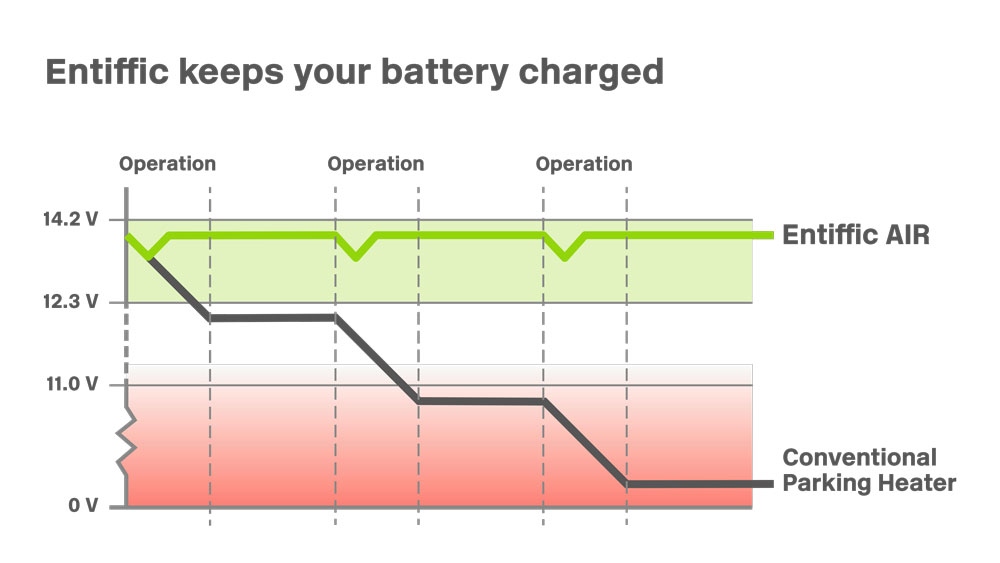 Installation and accessories
Components for installation are included
Optional GSM modem for app
Product flyer vehicles PDF
Product flyer military deployment PDF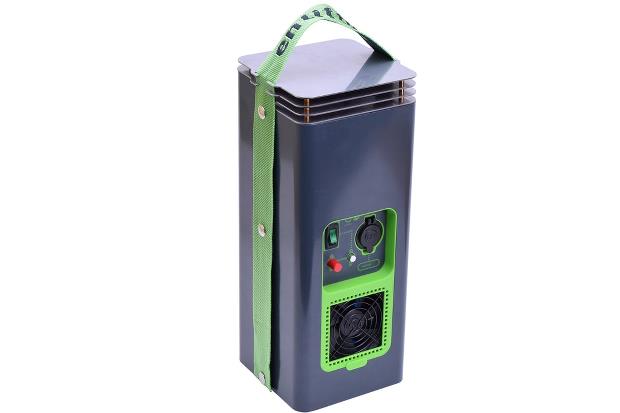 Portable heater entiffic 2.4 Gas
Warm air and power for mobile devices
Fuel: Gas canister
12V DC version, cigarette ligther socket
5V DC version, USB socket
4W provides 2 kW heat
See more here
Find the entiffic selfpowered heating systems in our webshop
ENTIFFIC AIR is the world's first true self-powered parking heater, designed for use in most vehicles, boats, RV's, caravans, cabins and even in hand carryable boxes.
ENTIFFIC secures autonomy and reliability for the user, through a unique construction which harvest electrical power from the produced heat.
The electrical power generated is sufficient to supply both the units own electrical systems, and as well charge the connected battery with approx. 1A charge current. In short: The unit will provide you heat for a long as there is fuel in the tank, without any concerns about an empty battery.
You can set the desired room temperature by an adjustable thermostat, which secures a continuous comfortable temperature in the heated space.
You can also connect ENTIFFIC AIR to a modem, should you desire to remotely start/stop and monitor the heater remotely, by means of a free app.
ENTIFFIC AIR is designed with the installation footprint of conventional parkingheaters, enabling you to even replace existing heaters with the ENTIFFIC AIR, should you desire to upgrade to the comfortable feature of having a heater which charges your battery.
And fuel consumption is only 0,2l/hrs. during operation.
Enquire for the next generation of parkingheaters from ENTIFFIC – keeps you warm and your battery charged.
Find technical details here